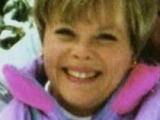 There are few words to describe this Martini... Maybe, a love affair for your taste buds?? You just have to taste one yourself. The title and list of ingredients sum it up beautifully.
1 ounce Godiva original chocolate liqueur
3⁄4 ounce vodka
1⁄2 ounce raspberry liqueur
Directions
Shake or stir all ingredients.
Pour into a chilled martini glass.
Sit back and enjoy.
Most Helpful
YUM. I might put a little splash of cream in it next time I make this. Thanks for sharing.

OMG!!! What can I say except "these are wonderful"!!!! These will definitely be added to my Martini Book. Thanks for sharing, JT'sMom.