diner524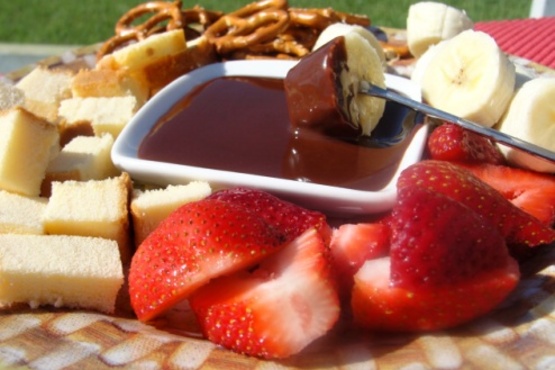 ZWT7 Switzerland. Where did chocolate fondue originate? Answer: http://www.europeancuisines.com/Switzerland-Swiss-Chocolate-Fondue-History-And-Basic-Recipe. Recipe from http://www.godiva.com.
Heat heavy cream in a saucepan over low-medium heat until hot but not simmering.
Add chocolate and stir until melted.
Add vanilla and stir.
Transfer to fondue pot and serve with fresh fruit and pound cake.
Substitute vanilla with orange liqueur, kirsh or framboise for extra flare.