Goddess Tea for Pms or Menopause Symptoms
Rita1652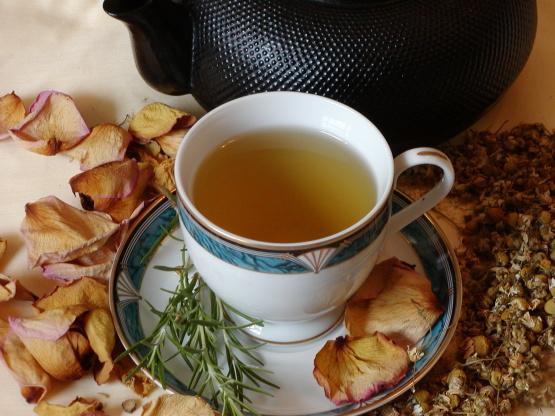 I got this from the Healing Home Spa book by Valerie Gennari Cooksley, R.N. She is a homeopathic/wholistic healer and her book is wonderful. I havent tried this yet, going to get the ingredients next week! Please review if you try, I'm anxious to see if this works

6

tablespoons raspberry leaves

4

tablespoons chamomile fresh edible flowers

2

tablespoons rose petals

1

tablespoon dried ginger

1

tablespoon ground licorice root

1

tablespoon rosemary
Combine all dry ingredients in a clean glass jar and label.
If using fresh ginger, cut a 1/4 in slice for each cup of tea.
Pour 1 Cup of hot water over 2 teaspoons of herbal mix per cup.
Steep 5 to 10 minutes and drink hot or cold.
Sweeten to taste with honey.