Gobbling Good Turkey Salad (Leftovers)
Derf2440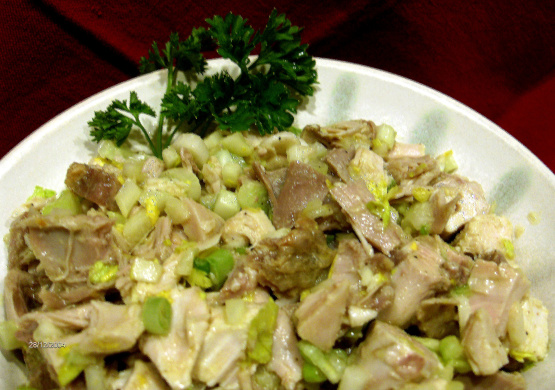 Great way to use up the leftover turkey, especially good for packing a lunch.

I don't cook Turkey very often, but this recipe is terrific with chicken leftovers. I also add a bit of chopped apple Thank you Lene
In a medium bowl whisk vinegar, mustard, salt and pepper together.
Slowly whisk in olive oil.
Add diced turkey and celery.
Toss well to mix.
Serve turkey salad on your favorite bread for sandwiches, or serve over salad greens, or fill avocado or tomato halves.