Rita1652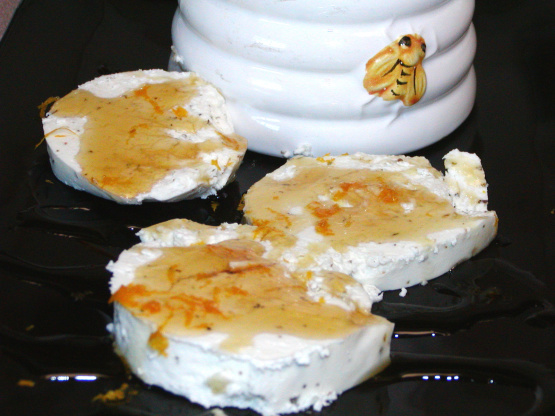 For the French part of the world tour contest. How much easier can you get?!

I always keep goat cheese on hand, and tonight after work, I wanted just a snack before going out. I saw an orange in my refrigerator, and remembered seeing this recipe one time when I was looking up random goat cheese recipes. Sounding perfect for a good snack, I whipped it up and ate it on Melba toasts... SOOOO delicious! I'm a foodie and love love LOVE contrasting flavors... this was great in every sense of the word.
Drizzle half a tablespoon of honey over each round and sprinkle with some of the zest.
Serve with toast, crackers, graham crackers, and/or cookies.