Goat Cheese Mashed Potato Gratin
Parsley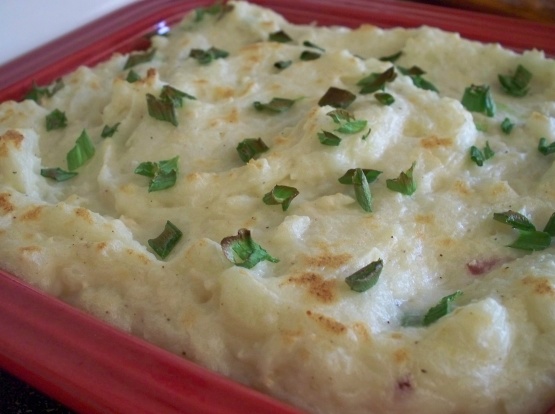 Rich, creamy, tangy, yummy. These mashed potatoes have it all.

This recipe does have it all. Everyone enjoyed this including my toddler who was wanting to be difficult and who eventually succumbed and who then couldn't get enough :-D! I used feta for the cheese. Dead easy and very yummy.
Boil potatoes in salted water until tender.
Drain and peel when cool enough to handle.
Boil garlic with potatoes until soft.
Remove and peel.
Mash potatoes with garlic, cream, butter and cheese.
Stir in scallions.
Spoon into buttered casserole dish.
Run under the broiler until golden-brown on top.