Gnocchi With Sage, Mushrooms & Mascarpone
Kathy228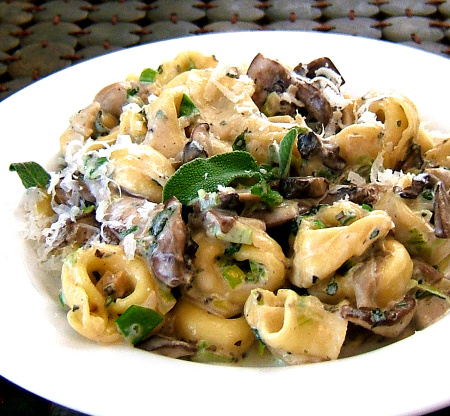 The flavour of the sage works well with gnocchi, mushrooms & mascarpone.
Heat the oil, add the shallots and cook for 5 minutes, stirring occasionally. Add the mushrooms and cook for a further 5 - 6 minutes, stirring occasionally until golden. Stir in the sage, mascarpone and seasoning to taste.
Meanwhile, bring a pan of lightly salted water to the boil and cook the gnocchi following instructions on the pack. Drain, reserving approximately 3 tablespoons of the cooking liquid and place the gnocchi in a serving dish.
Stir the reserved liquid into the sauce, pour over the gnocchi and serve straight away garnished with fresh sage leaves and parmesan shavings.