Gnocchi With Mornay Cheese Sauce
Prep 20 mins
Cook 25 mins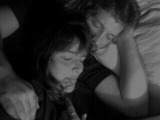 This recipe is not the traditional gnocchi as it does not contain potatoes, but uses flour and eggs. This recipe includes instructions for your choice of either boiling the gnocchi, or baking it with the sauce.
Directions
TO MAKE MORNAY SAUCE: Melt butter in a medium saucepan. Add flour and stir for one minute. Add in 2 cups milk. Cook until thickened.
Whisk in 3/4 cream to thin sauce and add 1/3 cup grated Parmesan cheese. Season with salt and pepper.
TO MAKE GNOCCHI: In medium saucepan melt 1/3 cup butter in 1 cup plus 2 tablespoons milk. When butter has melted, season with salt and pepper. Remove saucepan from heat and add in 1 cup all purpose flour all at once. Whisk until smooth.
Return saucepan to heat and, with a wooden spoon, cook until the mixture sizzles and comes away from the sides of the pan. (This is called a panade). Transfer to a large bowl and immediately cover surface with plastic wrap so that a skin does not form. Cool to room temperature.
When mixture has cooled, add the eggs, one at a time. Do not add the next egg until the first is entirely absorbed. When the eggs have been fully incorporated add 3 1/2 ounces grated Gruyere cheese.
BOILED VERSION: Bring water to a boil. Fill a pastry bag, fitted with a 3/4 inch tip with gnocchi mixture. Rest metal tip of pastry bag on edge of pan and press the dough out. As 1/2 inch of gnocchi dough emerges, cut with a knife or scissors and let the dough fall into the water.
Do in batches of 20 or 30. Cook for 4-5 minutes, then remove gnocchi to a cloth towel with a slotted spoon (gnocchi will deflate as they cool). Serve sauce over cooked gnocchi.
BAKED VERSION: Preheat oven to 375 degrees. Put some Mornay on bottom of a shallow 9x13 casserole dish. Fill a pastry bag, fitted with a 3/4 inch tip with gnocchi mixture. As 1/2 inch of gnocchi dough emerges, cut with a knife or scissors. Arrange gnocchi in one or, at most, two layers.
Spread remaining sauce over top, spreading it evenly. Sprinkle top with 1/4 cup grated Gruyere. Bake for 45 minutes or until gnocchi have swollen up again and absorbed sauce. Serve immediately before gnocchi deflate.
Most Helpful
I've always really liked Gnocchi, so I tagged this straight away without looking at the ingredients. I was quite surprised when I did look to see that there was no potato in it as authentic gnocchi is made with potatoes. It was not what I expected, but in fairness to it, it was delicious. I'm not sure if it looks the way it was supposed to, but it was very tasty and I found it plenty cheesy. Thanks for posting.

Very good, 2Bleu! I made one big change, which was to add 2/3 cup of parmesan cheese instead of 1/3 cup to the sauce mixture. I thought without it, it was not really as cheesy as I expected it to be. But with 2/3 cup -- WOWEE! This is a very good dish, and made a very rich side dish for me. This could easily have been the main course, with a side salad. I will make this again, no doubt about it. Thanks again, 2Bleu.