Gnocchi With Chicken Sausage, Bell Pepper, and Fennel
Satyne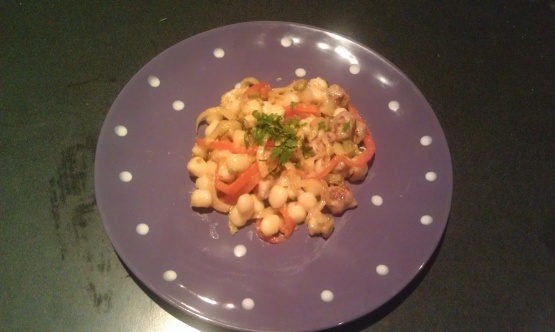 From Cooking Light. April 2008. Trader Joe's has the most wonderful chicken sausages that would be perfect for this dish.

Top Review by Satyne
This was delicious, the flavours were lovely. I think I may have put twice as much sausage, fennel and reserved water to make it go further. Believe all ingredients were followed. Threw a bit of chilli in because we had some that needed to be used. Gnocchi was the baby gnocchi which I prefer since it seems to go further. Thanks for a great dinner.
Cook the gnocchi according to package directions, omitting salt and fat. Drain the gnocchi in a colander over a bowl, reserving 1/4 cup cooking liquid. Keep gnocchi warm.
Heat 1 teaspoon olive oil in large nonstick skillet over medium-high heat. Add sausage to pan; sauté 3 minutes or until lightly browned, stirring frequently. Remove sausage from skillet using a slotted spoon.
Heat remaining 1 teaspoon oil in pan. Add fennel, bell pepper, and onion to pan; cook 13 minutes or until tender, stirring occasionally.
Add sausage, gnocchi, cheese, black pepper, and reserved cooking liquid to pan; cook 1 minute or until cheese melts, stirring constantly. Remove from heat; stir in parsley.