Gnocchi Di Susine (Plum Gnocchi)
Prep 30 mins
Cook 1 hr 30 mins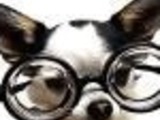 These sweet gnocchi from Croatia, one of Lidia Bastianich's favorite childhood treats, can also be made with whole, ripe, pitted Italian prune-plums. Recipe originally from Saveur, 1999. Cooking time includes time for cooling potatoes.
Directions
Place potatoes in a large pot, cover with cold water, and bring to a boil over medium-high heat.
Cook potatoes, partially covered, until tender, about 35 minutes.
Drain and set aside until cool enough to handle (but not too long: The hotter potatoes are when peeled and riced, the lighter gnocchi will be).
Peel potatoes, then press through a potato ricer onto a clean surface.
Spread in a thin layer to cool completely.
Gather potatoes into a mound, form a well, add egg, salt, and nutmeg, and beat together.
Knead dough, gradually adding about 1 1/2 cups flour, until smooth and slightly sticky.
Roll out dough on a floured surface to 1/4'' thick.
Using a 4'' round cookie cutter or a glass, cut out 30 circles.
Gather scraps together to roll out again, if necessary.
To fill gnocchi, cut plums into 30 3/4'' pieces.
Place a dough circle in palm of your hand, place a piece of plum in center, then sprinkle with 1/2 teaspoons sugar.
Gather dough up and around plum and press to seal, pinching dough together if it tears. Shape into a smooth, even ball, then place on a lightly floured tray.
Repeat with remaining dough and filling.
Melt butter in a large skillet over medium heat.
Add bread crumbs and toast, stirring constantly, until deep golden brown, about 7 minutes.
Remove from heat and add cinnamon and remaining sugar.
Cook gnocchi in small batches (so that they don't touch) in a large pot of boiling water over high heat.
Stir gently to prevent sticking and cook until dough is tender and slightly translucent, about 20 minutes.
Lift gnocchi from boiling water with a slotted spoon, drain well, then roll each in the bread crumbs to coat well.
Arrange on a serving platter and sprinkle with any remaining bread crumbs.
Serve warm.
Reviews
Most Helpful
This is also a very traditional Hungarian dish that is made with either prune plums or cherries. gombocz (dumplings).
These were great, i normally make the quark/sourcream version with prune plums-which turned on me so used regular, and was always afraid to try the potato version. Yummy and not difficult. I baked the potatoes which had an added benefit of making the skin strong enough to be lifted off with a fork immediately. Thanks for posting these Kate, when i get my next batch of prune plums will try this way as well.