Glyko Me Mila Kai Bananes: Apple and Banana Pudding
Nimz1466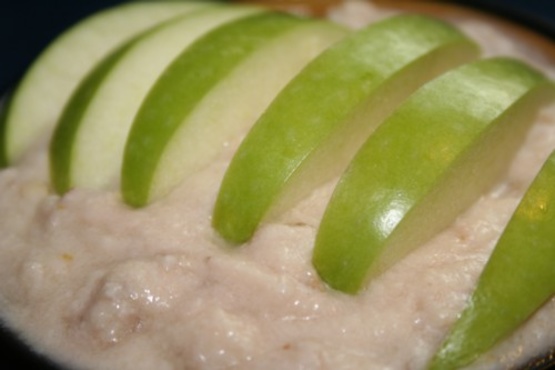 I found this on About.com. Sounds great!

A very different kind of pudding! I loved the combination of the apples and bananas with the kick of the brandy along with the tartness of the lemon juice. I don't know what I did differently than Nimz, but mine set right up. Thnx for sharing your recipe, susie. Made for the Voracious Vagabonds during ZWT 6.
Start will all ingredients at room temperature.
Disslove the cornflour in 1 cup of milk.
In a mixing bowl, mix the eggs, vanilla extract, and sugar until well blended.
In a small bowl, mix 1/2 cup of the ground walnuts with the brandy.
Heat the remaining milk and butter in a large saucepan over medium-low heat. Bring to a slow boil, whisking constantly.
Stir in the cornflour mixture with a whisk, stir until blended.
Add the egg mixture, stirring with the whisk until the pudding thickens.
Remove from heat.
With a wooden spoon, stir in the lemon peel, lemon juice, chopped fruit and walnut-brandy mix.
Pour into a large serving bowl.
Refrigerate 3 hours to chill and set.
Garnish with apple slices.