Gluten-Free Walnut Brownies
I am always looking for GF recipes that don't require a lot of extra ingredients. This one fits the bill, and I will try it out the next time we have a bake sale. From the blog "My Sister's Kitchen". I've guessed on servings - they are described as fudgy, so smaller pieces may be better.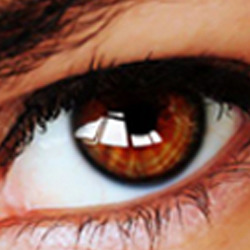 Delicious! I mixed my brownies by hand and they never pulled away from the bowl ~ I purposely baked them for only 25 minutes because I like them very gooey! For drier brownies, bake them per the recipe instructions. I topped my brownies with a mocha flavored Recipe #506228 and added more toasted walnuts! Tagged for Rookie Recipe Tag, due August 11th, with extension granted due August 25th.
Preheat the oven to 350° and prepare an 8×8 or 9×9 or 7x11 inch baking dish with non-stick spray.
Melt the butter and chocolate chips together. It's easiest to use a microwave-safe bowl and just microwave them for 30-40 seconds, stir, microwaved again, etc. until the butter and chocolate are smoothly melted together. You can also do this step in a double boiler.
Stir in sugar and vanilla. Add the eggs.
In a separate bowl, whisk together cornstarch and unsweetened cocoa powder.
Stir these dry ingredients into the chocolate mixture. Since you're not stirring flour and activating gluten you'll need to stir these brownies a bit longer than you would regular brownies. When the mixture starts to pull away from the side of the bowl, stir in the walnuts. (Toasting the walnuts will enhance the flavor).
Spread brownie batter in the prepared baking dish.
Bake at 350° for 30-35 minutes. The brownies are done when an inserted toothpick comes out mostly clean. Let cool completely before cutting into squares.