Gluten-Free Vanilla Wafers
katii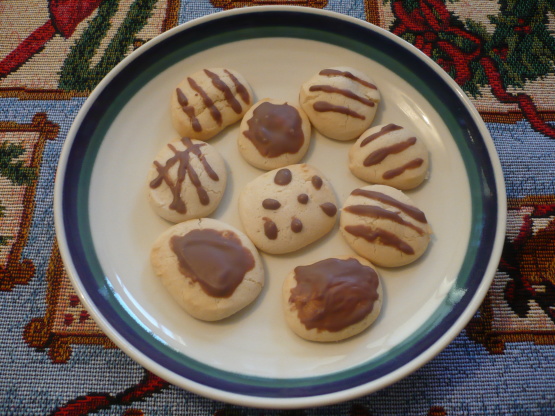 Tiny, sweet, biscuit-like cookies with a delicate flavour. Add 1 tablespoon of instant coffee powder for 'Gluten-Free Coffee Wafers".
Cream butter and sugar together; beat in egg, syrup, and vanilla.
Dissolve baking soda in water; add to butter mixture.
Mix in flour.
Shape dough into small 2" rolls.
Wrap and chill overnight (or longer).
Slice thinly and place on a parchment-paper lined cookie sheet.
Bake in a preheated 400* oven for about 5-6 minutes until VERY lightly golden.
Decorate with melted chocolate, if desired.
Enjoy!