Gluten-Free Strawberry Banana Loaf
katii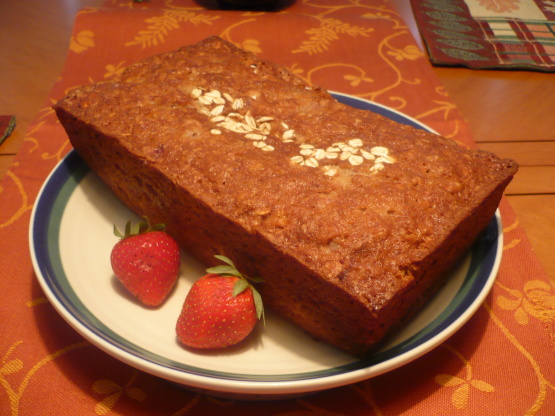 This sweet, moist loaf combines the all-time favouite flavours of strawberry and banana with a touch of oats for a nice texture.
In a mixing bowl, bedat eggs until frothy.
Stir in oil, applesauce, sugar, strawberries, and banana.
In a separate bowl, combine flour, oats, powder, soda, and salt; stir to distribute evenly.
Stir two mixtures together JUST to moisten.
Spoon into a greased 9"x5"3" loaf and bake in a preheated 350* oven for about 1 hour.
Cool for 10 minutes then remove from pan to cool on wire rack.
Best if served the day after baking.
Enjoy!