Gluten Free Shake and Bake Mixture
Jubes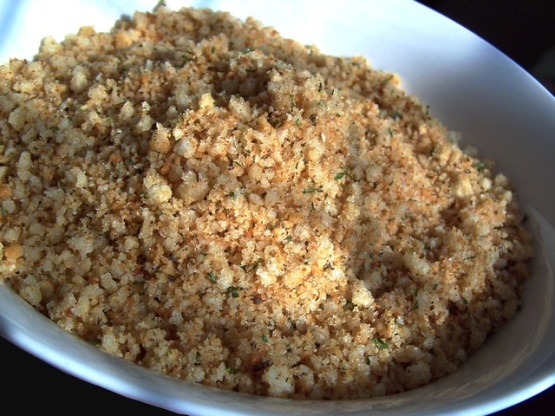 I got this recipe off Allrecipes. It's much better than the boxed stuff and now gluten free.

Shake-n-bake was my guilty pleasure before being diagnosed with a gluten intolerance and this recipe has been a great replacement. It's super easy and tastes great! I don't include the garlic due to an allergy, and don't include the sea salt as the celery salt is more than enough (I did include it the first time and it was far too salty). All in all, a great and easy recipe for a mid-week meal!
Place bread slices on a tray in a 350 degree oven until they are toasted and dried out, about 15 minutes, turning after 10 minutes.
Process to a fine powder in either a food processer or blender.
Combine all of the ingredients in a resealable plastic bag and shake.
Put in meat one piece at a time and shake to coat evenly.