Gluten-Free Prune and Pear Squares
katii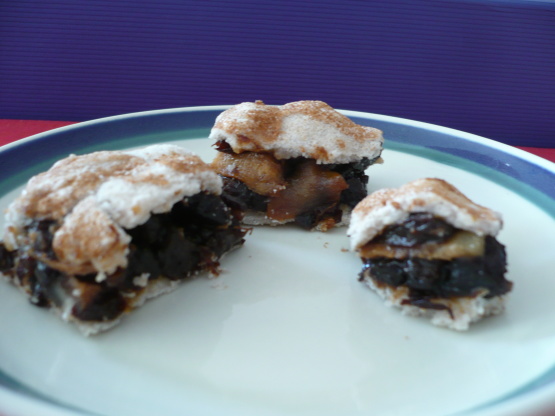 A different but complementary combination, these lightly spiced pastry squares are quick to make and very yummy!
For dough, mix sugar, flour, powder and salt; cut in butter until crumbly.
Add eggs and sour cream; mix well and knead.
Divide dough into two equal portions and roll out one portion and put in a greased 9"x11" cake pan.
For filling, mix together all ingredients.
Spread filling evenly over dough.
Roll out remaining dough and cover filling with it.
For topping, brush top crust with milk and sprinkle with cinnamon sugar.
Bake in a preheated 350* oven for about 30 minutes.
Enjoy!