Gluten-Free Pretzel Cookies
katii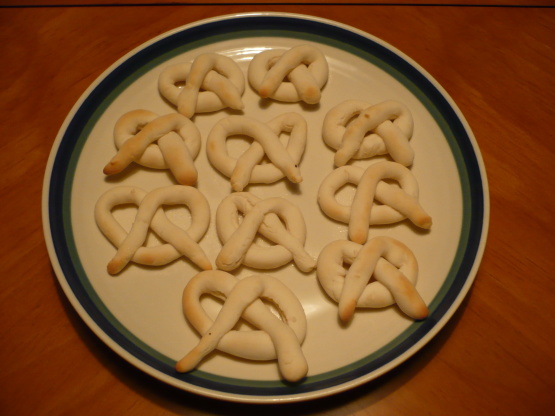 Adorable cookies that are tasty plain, but even better when dipped in chocolate!
Cream butter and sugar together.
Beat in egg and add corn sryrup.
Sift flour, baking powder, and salt together and add; mix well.
Shape into 7" pencil sized ropes.
Form into a horseshoe and bring ends down to center of rope overlapping and pressing ends forming a pretzel shape.
Arrange on greased baking sheets, and chill for 30 minutes to help retain shape.
Bake in a preheated 375* oven for 10 to 12 minutes.
Dip in chocolate once cooled if desired.
Enjoy!