Gluten-Free Potato Chip Cookies
katii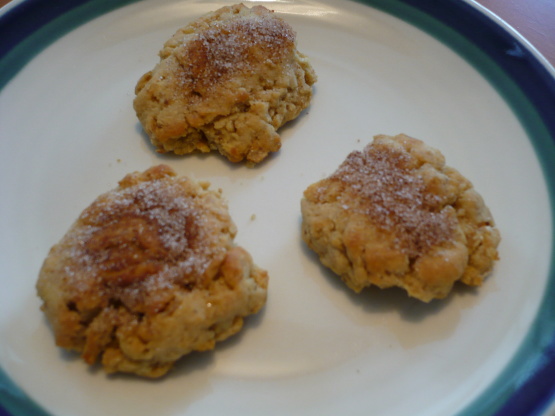 These are very different and unique cookies, and the ultimate sweet-and-salty treat. Don't be afraid to try interesting flavours, such as barbeque or honey dijion (my favourite).
Cream butter and both sugas together well.
Beat in egg and vanilla.
Add remaining ingredients and mix well.
Roll into one inch balls and blace on ungreased baking sheets.
Leave as is or flatted with the bottom of a glass dipped in sugar.
Bake in a preheated 350* oven or 10 to 12 minutes.
Enjoy!