Gluten-Free Pie/Tart Pastry
katii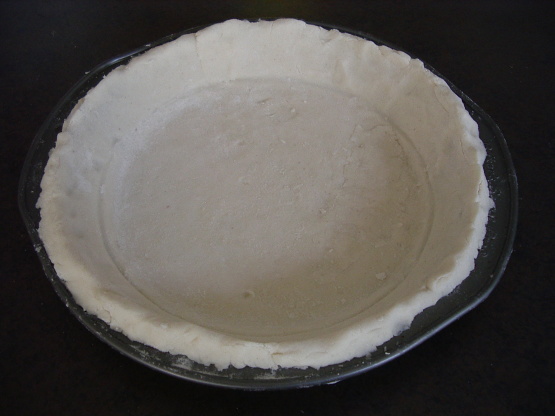 A basic pie or tart pastry, good for either sweet or savoury fillings.
Combine flour, sugar, and salt in a bowl; stir.
Stir oil, applesauce, and milk together; add to dry mixture.
Mix until it forms a ball; roll between 2 sheets of waxed paper or press into a greased 9" pie plate.
Prick with a fork and bake in a preheated 400* oven for 10-15 minutes for a baked pie shell.
Fill before baking if the recipe calls for an unbaked pie shell.
Enjoy!