Gluten-Free Glistening Brownie Bombes
katii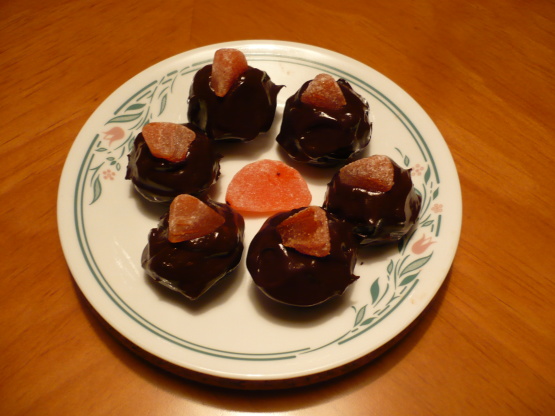 Rich and fudgey with a hint of orange, these cute little treats are perfect to serve at any gathering.
For brownies, stir together flour, brown sugar, cocoa, baking soda and salt.
In a second bowl stir together remaining ingredients.
Pour water mixture over flour mixture and stir until batter is smooth.
Pour into greased muffins cups, filling about half full.
Bake in a preheated 350* oven for about 18 to 20 minutes.
Let stand 5 minutes then turn out onto rack to cool; after cooled poke bottoms several times with a fork.
For glaze, bush brownies with first amount of liqueur.
Bring cream to a boil in a saucepan and remove from heat.
Add chocolate and second amount of liqueur to hot cream and stir until smooth.
Spoon mixture slowly over brownies, allowing lots to drip down the sides.
Top with orange wedges and chill for 1 hour until glaze has set.
Enjoy!