Gluten-Free Coconut Prune Cookies
katii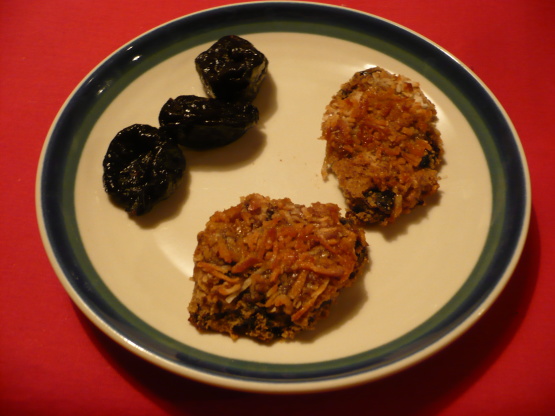 A unique but scrumtious combination, these rich, moist, and chewy cookies are reminicent of plum pudding.
Stir together the dry ingredients (flour through cloves) to combine thoroughly.
Add prunes, stirring well to coat with flour.
Cream together butter and sugar, then beat in egg until fluffy.
Gradually blened in flour mixture.
Shape into 24 cookies and place on a parchment paper lined cookie sheet.
Press coconut into the top of each cookie.
Bake in a preheatedd 325* oven for 15-20 minutes until golden.
Drizzle cookies with warm honey and let cool.
Enjoy!