Gluten Free Chicken Nuggets (Easy)
Boomette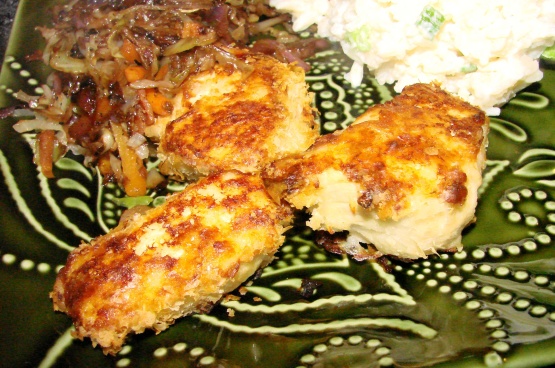 I made these today for a daycare and they were a big hit. The taste reminds me of french fries. They were so good I didn't even dip them in anything. So easy to make. Use flavored mayo to mix it up a bit. They dont keep very well as the potato flakes will soak up moisture and become mashed.

These chicken nuggets were excellent. My four year old loved them and we also enjoyed them. Only substituted the mayo with Soya mayonnaise otherwise kept to the recipe. Used Recipe #184761 as the dipping sauce. Thank you FlamingoSushi
Pre-heat oven to 400 degrees.
Cut chicken breasts into "nuggets"
Rinse and dry nuggets.
Put in bowl and coat with mayo.
Put potato flakes in different bowl and coat nuggets.
Place nuggets on baking sheet and put into oven for about 20 minutes or until done, flipping once to brown evenly.
Enjoy!