Gluten-Free Carrot Cookies
katii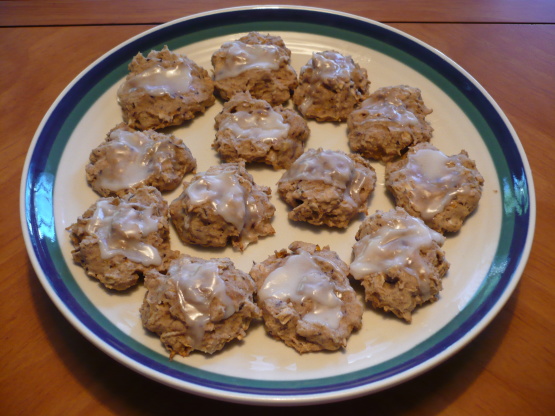 Moist and lightly spiced, these hearty oat cookies can be left plain or iced with Orange Icing Glaze.
Cream butter and sugar well.
Beat in egg.
Mix in carrot, milk, and vanilla.
Add remaining ingredients; mix well.
Drop by spoonfuls onto greased cookie sheets.
Bake in a preheated 350* oven for about 12 to 15 minutes until slightly browned.
Remove to wire racks to cool.
Enjoy!