Gluten-Free Butter Pecan Cookies
Az B8990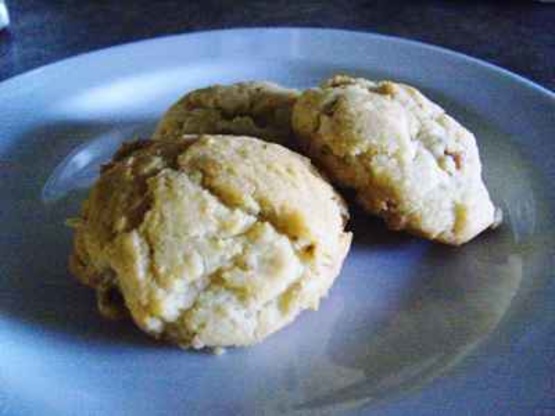 This is a recipe from Celiac.com Preparation time includes chilling time.
Cream together butter and sugar.
Add eggs and vanilla extract and mix well.
Add remaining ingredients.
Dough should be very thick and gooey. Add more flour if necessary.
Chill 1 or more hours,.
Drop by round teaspoons onto un-greased cookie sheet.
Bake 10-11 minutes at 375 degrees.
Allow to cool for a few moments before removing from cookie sheet.
Store in an air tight container.