Gluten-Free Blueberry Buckle
JAQuam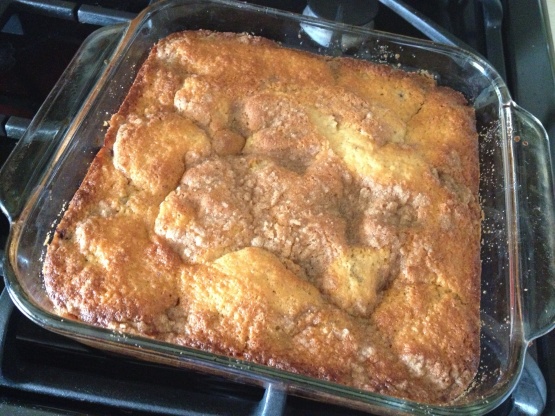 This is from enabling.org. I have not personally tried this recipe yet.

Had to make substitutions due to food intolerances; used sorghum, tapioca and Red Mill All Purpose GF. Soy Milk, coconut oil and ghee. And just because we had them, raspberries, blackberries and blueberries. My non-GF family loved it!

Made it again with sorghum, millett, garbanzo/fava flours. And Blackberries. Yum again!
Blueberry mixture:.
Preheat the oven to 375 degrees F.
Mix the sugar, shortening, and egg.
Stir in the milk.
Mix the cups flour, baking powder, and salt.
Add the flour mixture to the sugar mixture.
Fold in the blueberries.
Pour into a 9-by-9 inch pan.
Crumb Mixture:.
Combine all of the crumb ingredients.
Spread on top of the blueberry mixture.
Bake the whole thing for 45-50 minutes.