Gluten-Free Apple Squares
katii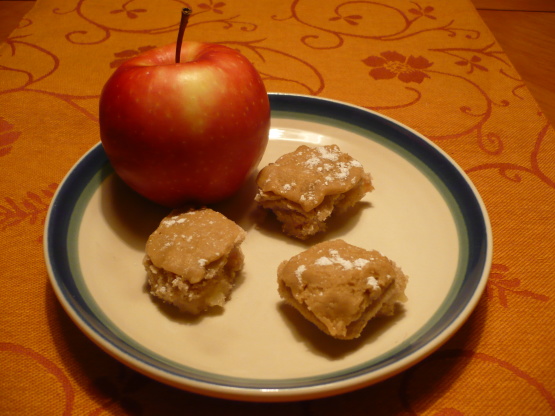 Sweet and moist, these fruity squares are made all the better when topped with your favourite caramel icing.
Combine butter, eggs, sugar, baking soda, vanilla, cinnamon, and flour in a large bowl.
Beat until well mixed.
Add apple and stir to mix.
Scrape into a greased 9"x9" pan and bake in a preheated 350* oven for 40 to 50 minutes.
Cool for 15 minutes before sifting icing sugar overtop (or ice with caramel icing).
Enjoy!