Gluten-Free Almond Butter Chocolate Chip Cookies
hshufro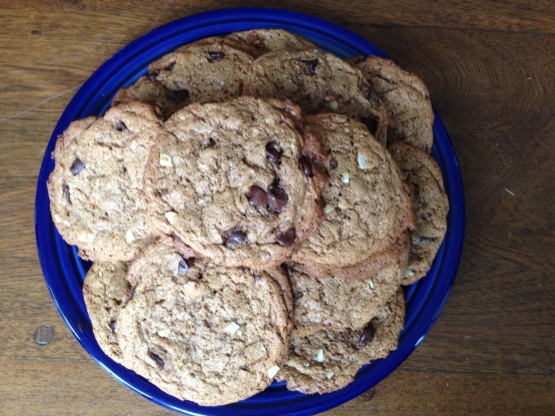 My mom and I made this recipe based on other recipes we've found. It's a great gluten-free option--no fancy flours or xanthum gum needed! As far as sweeteners go: brown sugar, coconut sugar and maple syrup are the way to go.
Preheat the oven to 350°F.
Pour almond butter into bowl, add sugar.
Add the egg, baking soda, maple syrup, almond extract and salt. Mix until well blended.
Add the nuts. (I like to use a combination of sliced almonds and chopped macadamia nuts.).
Add the chocolate chips.
Roll the dough into balls and space them out on a buttered cookie sheet. (I prefer to use non-stick cookies sheets.).
Bake in the oven for 10 minutes, longer if needed.
Enjoy!