Leslie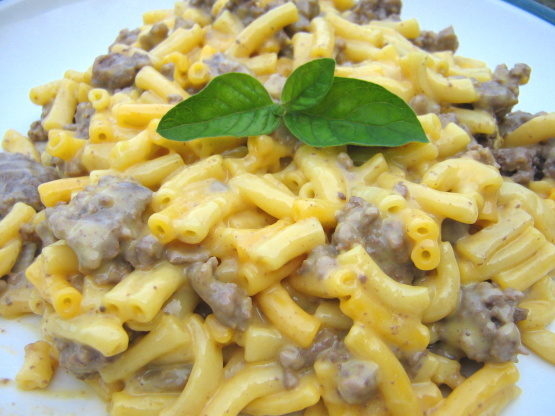 This is a quick, easy family favorite that is easy on the budget.

Dont let the name deter you from trying this! It is AWESOME! Don't expect anything other than what it is! Just good, cheap and filling:) My almost 2 yr old scarfed it down as did I! Thanks so much for a great recipe! Tastes kinda like cheeseburger hamburger helper. The garlic powder definitely should be used as it enhances the taste!
Brown hamburger meat, onion and garlic powder until meat is no longer pink.
Drain.
Prepare macaroni and cheese according to package directions.
Mix macaroni, hamburger and soup stiring well.
Cook on medium heat until heated all the way through.