Gluehwein (Non-Alcoholic) - German Apple & Tea Punch
Kim127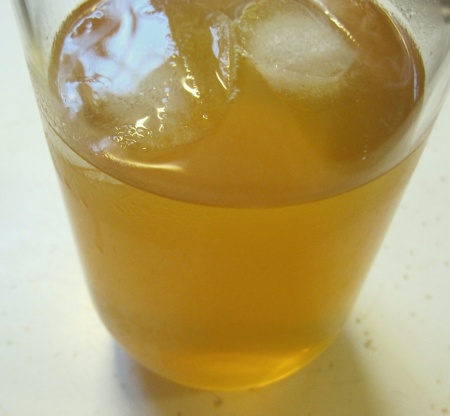 Posted for ZWT6 German Region. I found this on a German Food & Recipe site that explained traditions of Germany. This drink is normally made with wine for adults but when I saw this post for a non-alcoholic drink for kids or adults who do not want alcohol I just had to post it.
1

quart apple juice (equals 4 cups)

3

tablespoons additional apple juice

1

pint black tea (equals 2 cups)

4

teaspoons additional black tea

2

tablespoons sugar

1

lemon, peeled & juiced (reserve peel)

1

orange, peeled & juiced (reserve peel)

2

cloves
In a saucepan slowly heat the apple juice and tea.
Peel the lemon and orange, reserve the peels and juice the lemon and orange.
Place the juice, the reserved peels, the sugar and the spices into the pan and continue to heat, being careful not to boil the liquid. Taste and adjust the spices.
Strain the heated mixture through a sieve and serve in pretty mugs.