JustJanS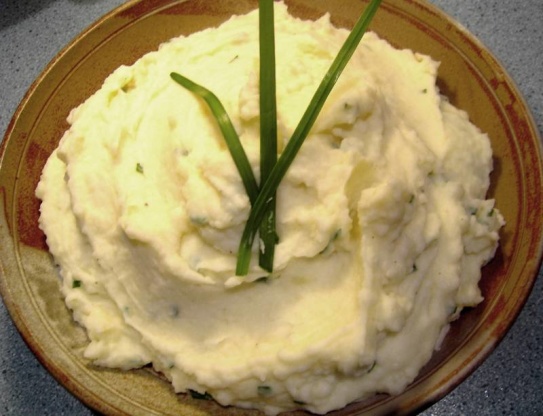 Very easy and delish and quick!!! :)

A quick & easy side dish! I scaled the recipe in half, used 1% milk, low fat sour cream & light cream cheese - it still tasted good. I substituted chopped green onions (no chives on hand) & omitted the chilies. Thanx Fay!
Peel the potatoes and cut them into slices.
Place the slices in a pan with water to cover and boil covered for 15 mins ot till the potatoes are cooked.
Drain and mash.
Add the milk to moisten them and then the sour cream, cream cheese and salt and pepper till well mixed.
Sprinkle the chives over and serve.