Glorified Rice (Dessert-Salad)
Boomette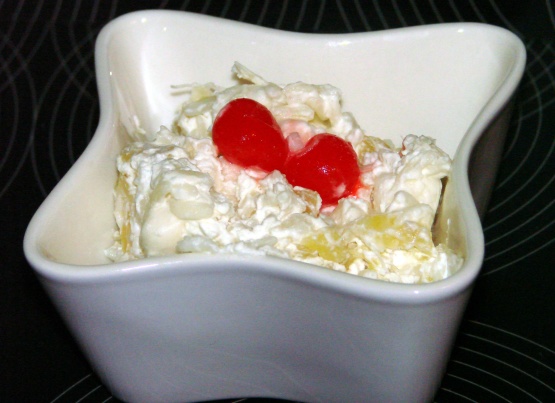 This dessert-salad is a blast from the past! It's basically a rice pudding with crushed pineapple, whipped cream, and maraschino cherries. Serve glorified rice as a salad to accompany your holiday meal. It's also a great dish to bring to potlucks or church picnics. Enjoy! Adapted from "Mennonite Girls Can Cook".
Mix rice, pineapple, sugar and marshmallows in a bowl.
Whip cream with additional sugar and vanilla until stiff.
Fold into rice mixture.
Chill.
Decorate with maraschino cherries or slices of fresh pineapple or strawberries.
Serves 6-8.