Glazed Vegemite Chicken Fillets
Peter J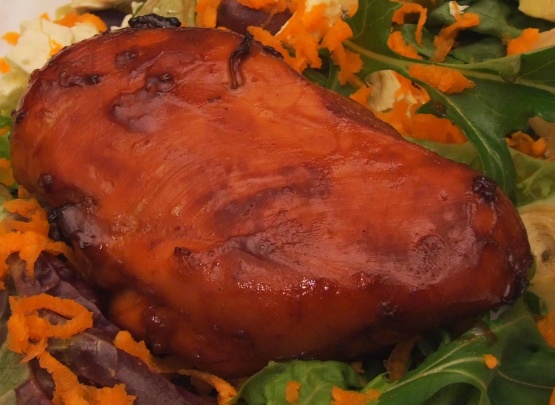 This is from Kraft Foods. I know it sounds strange from the title but the marinade ingredients blend really well for a tasty chicken main.

DH prepared this for dinner last night. It was our first experience with vegemite. The chicken turned out juicy and tender, but we both felt it seemed to have a bit of an alcohol flavor. Of course we were unsure how vegemite is supposed to taste, so we didn't know if it was that or the sherry. We did think the sweetness from the honey and nuttiness from the sesame oil were nice. Thanks for a fun flavor experiment. DH leaves for AUS in a few weeks on business (first time), so this experimentation with vegemite should be a nice prelude to his dining experiences there. (Made for AUS/NZ Recipe Swap #31)
Place chicken fillets into combined marinade ingredients, cover and refrigerate for 1 hour.
Grill or barbeque for approximately 10 minutes, basting frequently with marinade until chicken is cooked.