Rita1652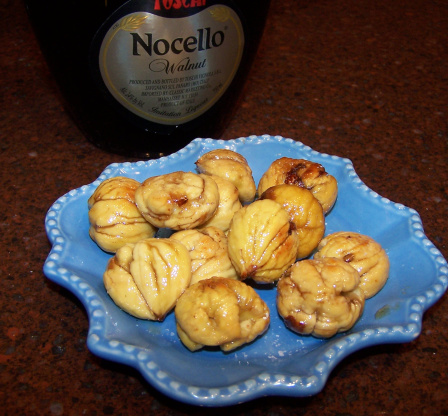 Yes! Hot roasted chestnuts need only a touch of salt. But once cooled this is the way to reheat them adding more sweet nutty flavor. To roast chestnut check out Roasted Chestnuts Oven or Stove Top or buy jarred shelled chestnuts. If you make a lot you can chop them and add to a stuffing/ dressing, soup or use in a dessert.
In a hot small pot melt butter, add chestnuts toss to coat.
Carefully add liqueur and toss to coat and reduce to glazed over chestnuts.
Remove and plate sprinkle with salt.
Enjoy them hot!