Glazed Pork Tenderloin With Spicy Mustard Dipping Sauce
David04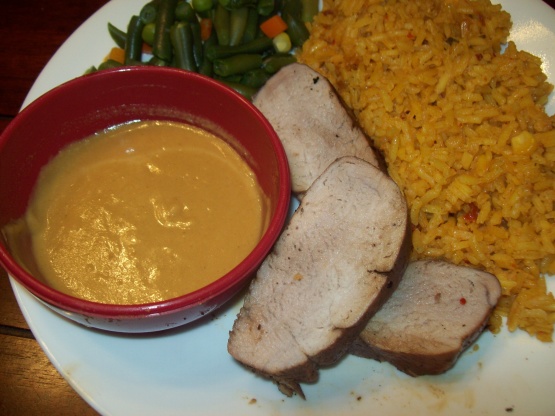 Pork Tenderloin is about the only part of the pig that is very healthy.
Combine teriyaki, anise, pepper, and cloves.
Brush both sides of each tenderloin with glaze mixture.
Place in roasting pan.
Bake at 425 degree F for 20-25 , brushing every 10 minutes with remaining glaze mixture.
Remove and let stand 10 minutes.
Thinly slice and serve with dipping sauce.
Mustard Dipping Sauce: Blend mustard, honey, vinegar and water into a smooth paste.
Cover and set 10 minutes.
Thin with soy sauce to desired consistency.