Rita1652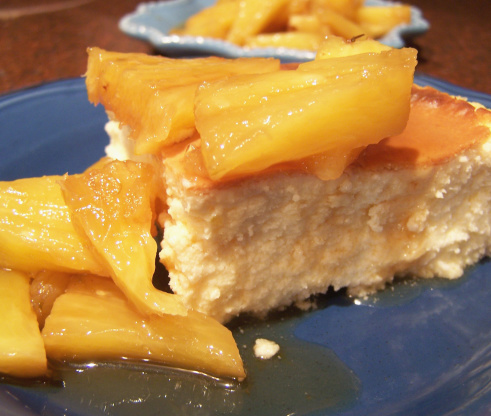 Top ice cream, fresh toast, pancakes, cake, grilled salmon, tuna or chicken ham, pork with these sweet Yummy pineapples. The jalapeno does work with the sweet dishes as well savory. Just a hint of heat. No fat.

WOW! I used 2 cans of pineapple slices which worked well although juicier than it was supposed to be, I imagine. But not a problem. ;) I was concerned about the kahlua flavor combined with the other ingredients but it added a richness, nit a coffee flavor, that was fabulous! I served this at room temp over ice cream. Next time I'm serving it over ham. YUMM! Made for VIP Veggie Swap 11/12.
Melt sugar and lemon juice add pineapple top with ginger, jalapeno and optional raisins simmer till tender flipping half way through. About 5-7 minutes.
Serve hot or chilled.