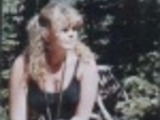 These are so fast and easy to make and look so pretty in a nice candy dish. This recipe only makes 1/2 pound (the program will not allow me a 1/2 so I put 1 pound...please ignore) so prepare to make a couple batches. They will go very fast.
1 1⁄2 cups whole almonds, blanched (or cashews, peanuts, pecan halves, etc.)
1⁄2 cup sugar
Directions
In a heavy 8 inch skillet combine nuts, sugar and butter.
Cook over med heat, stirring constantly until sugar is melted and golden in color and nuts are toasted (about 7 minutes).
Spread nuts on a butter cookie sheet or aluminum foil, separating nuts.
Sprinkle lightly with salt.
Reviews
Most Helpful
I made these a few days ago as a hostess gift and they were a hit. If I promise to bring more I'm invited back every week! I made one batch according to the original recipe, but made another batch with whole pecans and whole almonds, and added some apple pie spice to the sugar. It raised these nuts to a new level!

Great recipe! I added this into my holiday goodie basket and everyone ate them up! I love the way the sugar and salt blend perfectly. Thank you for the recipe!
Aha! I''ve just finished making these and these are OUT OF THE WORLD, They are amazing! So easy to make, you''ve sure made Christmas Merry with these:)!!! Thank You for this excellent ultra-cool recipe! MERRY CHRISTMAS TO YOU!

Thanksgiving Tips & Ideas >