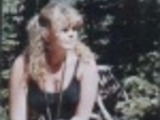 These are so fast and easy to make and look so pretty in a nice candy dish. This recipe only makes 1/2 pound (the program will not allow me a 1/2 so I put 1 pound...please ignore) so prepare to make a couple batches. They will go very fast.
Directions
In a heavy 8 inch skillet combine nuts, sugar and butter.
Cook over med heat, stirring constantly until sugar is melted and golden in color and nuts are toasted (about 7 minutes).
Spread nuts on a butter cookie sheet or aluminum foil, separating nuts.
Sprinkle lightly with salt.