Suzie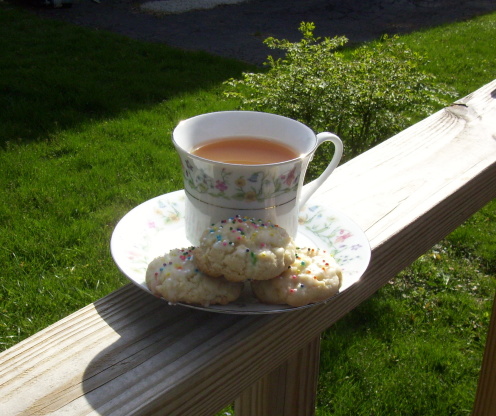 Another recipe from the May 2009 everyday FOOD magazine that I don't want to lose when I get rid of the magazine. I love everything lemon!!

Top Review by Suzie
Pucker up and enjoy a Glazed Lemon Cookie!! Made for Spring, 2010 PAC. These are very easy to make. Dough IS crumbly, so I formed it more in the tablespoon (packed in) before putting on cookie sheet. I didn't need to flatten at all. Lemon zest is just the ticket to give it that extra lemon-y kick. Will definitely be making again. P.S. DH LOVES them! Thanks for posting.
Preheat oven to 350 degrees.
In medium bowl whisk together flour, baking soda, salt, lemon zest.
In large bowl, using electric mixer, beat butter and sugar til light and fluffy.
Add egg, vanilla and lemon juice. Beat until combined.
With mixer on low, beat in flour mixture.
Drop dough by heaping tbsps, 1" apart onto 2 baking sheets.
Bake until edges are golden, 15-20 minutes, rotating baking sheets halfway through.
Let cool 2 minutes on sheets, then transfer to wire rack to cool completely.
Spread cookies with
lemon glaze and let set, about 1 hour.