Glazed Gingered Carrots With Southern Comfort
Rita1652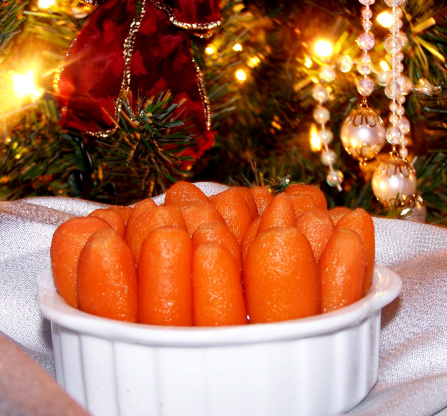 These are sweet and have a slight kick from the ginger ale and powdered ginger.

These carrots were amazing! Made these with mixed color baby carrots, and a last minute concocted Southern Comfort substitute when I found there was none in the cupboard. (See Recipe ##421616 if you ever find yourself in the same situation) Perhaps it had something to do with the extra "love" that went into them, but we were all smacking our lips! Thank you for sharing this recipe
Heat the carrots with the butter, salt, and ginger ale on medium-high, covered, for 5 - 10 minutes.
Add Southern Comfort and brown sugar and reduce until the liquid is nearly cooked out and carrots are tender.
Season with salt and pepper to taste.