Glazed Fresh Carrots Vichy
BecR2400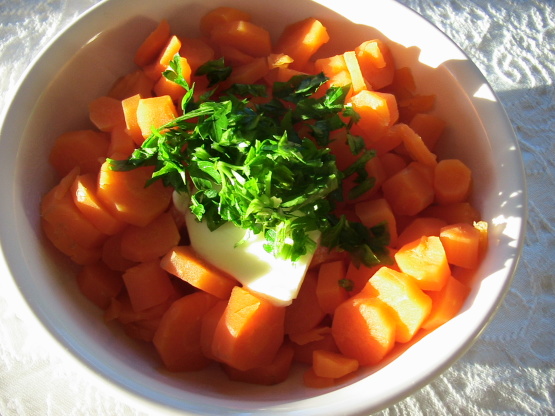 The carrots are the star here, so use the freshest and best quality produce that you can find. Also, for best results please use fresh dairy butter--no substitutes. Very simple and tasty glazed carrots in the Vichy style. Enjoy!
Slice carrots into coins. Combine water, butter, sugar, salt & pepper in a medium saucepan.
Add the carrots and bring to a boil; then cover pan with a lid, reduce heat and simmer for 20 minutes.
To glaze the carrots remove cover and continue cooking for about 10 minutes more, stirring occasionally, until carrots are tender crisp & the liquid has reduced to a syrupy glaze.
Serve the glazed carrots sprinkled with snipped fresh parsley. Enjoy!