Glazed Carrots in the Microwave
Diana 2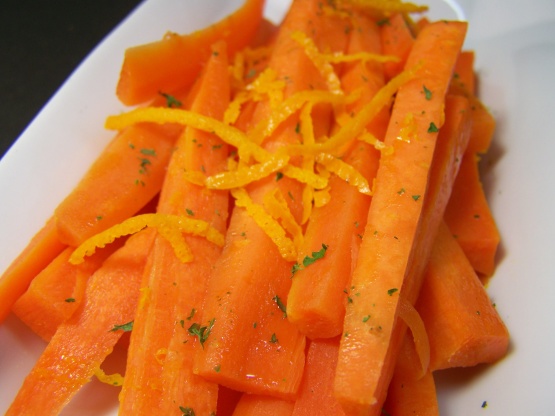 Super fast and easy! Great way to cook carrots and so quick! Thanks for sharing the recipe!
Melt the butter in a microwave resistant container that is large enough to hold all the carrots. Add the rest of the ingredients and toss to combine.
Cover and cook 5-8 minutes or until carrots are crisp-tender. Serve, garnishing with more orange zest, if desired.