Pamela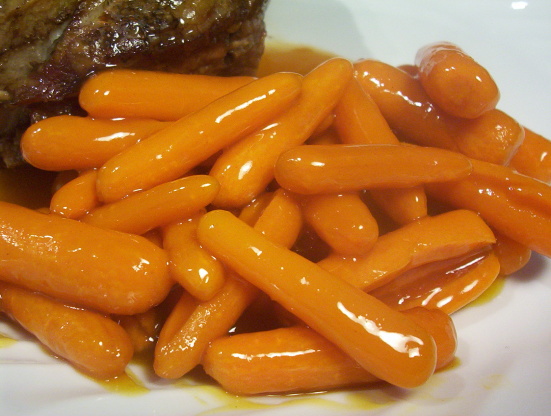 A yummy glazed carrot dish done in the microwave. Add salt and pepper to taste, if you wish.

Quick and easy to make. Loved the flavours. The cinnamon is a nice touch without being overpowering. I must admit to using orange and mango juice instead of just orange juice as it was all I had. It was really good though and I wouldn't hesitate to do it again. I cut my carrots into sticks. Great recipe, enjoyed by all.
In a 3-cup casserole dish that's microwave-safe, whisk together the sugar, cornstarch and cinnamon; whisk in orange juice.
Add carrots and stir.
Dot with butter.
Cover dish with vented plastic wrap and microwave on High for 3 minutes.
Partially remove plastic and stir carrots.
Put plastic wrap back in place and microwave on High until carrots are crisp-tender, 2 to 4 minutes longer (depending on the power of your microwave).
This recipe can be cut in half to serve one, but cooking time will be shorter.