Prep 20 mins
Cook 15 mins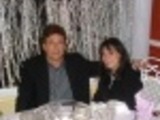 From Woman's World Magazine, March 17, 2008. Remember, leeks can be sandy, so sak the cut pieces in water to thoroughly remove any sand.
Directions
In large nonstick skillet, melt butter with sugar, thyme, salt and pepper over medium heat. Add carrots, leeks and 1/4 cup water; cover and cook, stirring once, 10 minutes. Uncover; cook, stirring occasionally, until vegetables are tender and glazed, 6-7 minutes.
Reviews
Most Helpful
My family loved this recipe. I am a big veggie eater so I cook lots of them and am always looking for new ways to prepare them. Even my 4 year old grandson asked for more. I thought the thyme might overpower the dish but it actually added greatly and without it it would have been just carrots and leeks. Thanks for my newest addition for veggies. LOVE IT.
Great way to serve carrots! I put my carrots in some water and popped them in the microwave for a bit before putting them on the stove. Cooked as directed and enjoyed the thyme with the brown sugar mix. If you have picky carrot eaters give this recipe a try. Made and reviewed for Family Picks during ZWT8.

Very good! I did cook my carrots for about ten minutes first, before adding anything, as DH likes them very tender, I then drained them and continued as directed. We loved these! Sweet without being too sweet, and the flavours compliment each other well. Will definitely make this again, thanks, Jackie!