Catnip46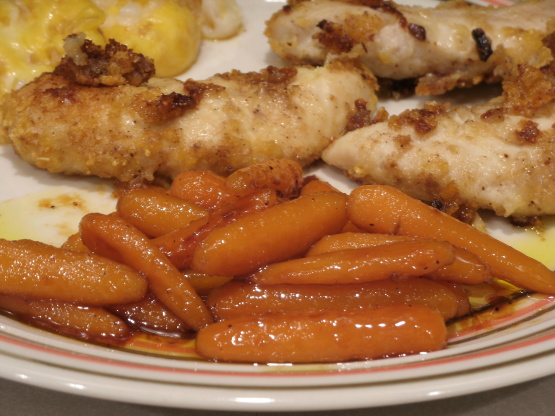 Here's another vegetable recipe that was found in The Thanksgiving Cookbook, 1991.

Simple and delicious, the addition of the triple sec lifts it to a special level.
In a skillet, over medium-high heat, melt the butter, then stir in OJ, honey, Triple Sec, orange zest & nutmeg.
Add sliced carrots & stir well, before reducing heat to low.
Cover & simmer for 10 minutes, then uncover & continue to cook over low heat, about 10 minutes more, stirring occasionally, until carrots are tender & cooking liquid has thickened into a glaze.