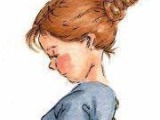 Chicken at it's best, coated in a delicious sweet and tangy glaze with a hint of citron flavour.
Directions
Set oven rack at it's highest position. Pre-heat oven to 400*F.
In a small saucepan combine the orange juice and brown sugar. Boil until reduced by half, then stire in the remaining ingredients until smooth.
Season the chicken pieces with salt and pepper, then dredge in the glaze, coating completely.
Put the chicken pieces, skin side down into a shallow rimmed 15 X 10 inch sheet pan. Pour any leftover glaze over the chicken. (I line the baking sheet with foil and spray with cooking spray first!).
Roast on the top rack until the juices run barely clear when you prick with a fork.
Remove the pan from the oven and set the broiler on high.
Turn the chicken over and baste it with the pan juices. If alot of fat has rendered out, spoon some of it off before broiling.
Broil, basting the chicken often and rotating the pieces for even browning, until shiny and well browned, about 8 minutes.
Drizzle with pan drippings before serving.
Most Helpful
I really liked the tang that the orange juice added to this. I've tried other balsamic recipes that were too heavy on the vinegar, but this was a great balance.
This chicken was absolutely delicious! The glaze was really outstanding, with just the right amount of citrus-to tart-to sweet, with a kick of mustard. We loved it! The instructions were easy to follow, too. All in all, a winner! Thanks MarieAlice!