CindiJ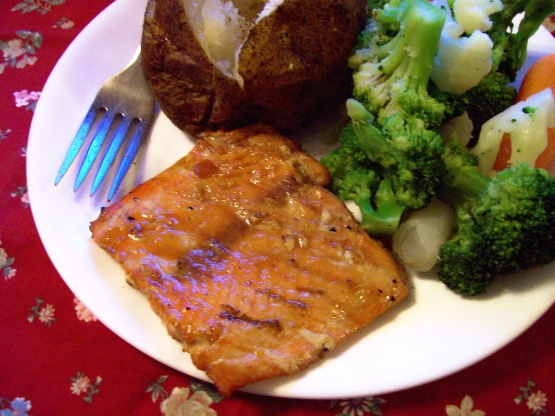 From Pacific Northwest Salmon Cookbook "Big D's awesome sauce 'em. I have made this recipe in large batches, then put in small jars and put in the freezer. Then I can have small amounts in my fridge for whenever I need it.
Saute onions in butter.
Add rest of items and simmer for 15 minutes. Brush on top of salmon during barbeque or broiling.