Glamorgan Sausages (welsh Veggie Sausages)
Prep 15 mins
Cook 15 mins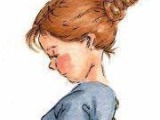 Glamorgan sausages are the poor man's meatless substitute for the real thing. These are best made with stale, crusty bread rather than chewy, sliced bread. Make them a day in advance if you like.
Directions
Whizz the bread in a food processor to make fine breadcrumbs.
Place in a bowl.
Whizz the onion, parsley and thyme in the processor until finely chopped, then add the cheese andmustard and process until finely chopped.
Spoon the cheese mixture on to the bread crumbs.
Season well with salt and pepper, then add the 1 whole egg and 1 egg yolk (reserving the egg white) and stir well.
Use your hands to form the mixture into 8 to 10 sausages.
Place the egg white in a bowl and whisk with a fork.
Roll the sausages in the egg white, then in flour.
Heat the oil in a pan over medium heat and cook the sausages until brown all over, about 10 to 15 minutes.
To make the sundried tomato gravy; heat the oil in a saucepan over a low heat, then cook the onion until softened.
Add the tomato puree and vegetable stock, bring to the boil, then reduce the heat to low and simmer for 15 minutes.
Season with salt and pepper.
Serve with the sausages and mashed potatoes.
Most Helpful
Caerphilly cheese and Lancashire cheese are similar to a very strong (sharp) cheddar cheese.

These were really interesting and I'll definately be making them again. I did add a thickener to the gravy along with some salt, pepper and garlic. And I used gruyere cheese since I couldn't find either of the cheeses asked for. I served it with some scrambled eggs and some mashed yams mixed with some butter spices. We were up and out really early and it was cold so we needed a heavier breakfast then a i normally would prepare. Zaar World Tour 05
One most amazing and tasty recipe, for sure! I have lots to say, please bear with me. Could not find the cheese specified here in the U.S., although I tried by looking in a specialty market, so I used mozzarella (part skim) instead (if anyone knows of a better substitute, please let me know). I had a dense loaf of crusty sourdough bread which I let sit for a couple of days (lightly wrapped). Making the sausages was relatively easy and the outcome was probably perfect as it held together well. I had just barely enough egg white to coat a total of 9 very pudgy looking sausages. If you have time and want to brown them more uniformly, you can work at shaping them better than I did. Then I let them sit overnight, and browned them in a non-stick skillet with only 1 tablespoon of oil. They browned quite nicely. Then I made my own sun-dried tomato paste by grinding some oil-free turkish sun-dried tomatoes in the blender (and threw in a few extra to make more like 1/4+ cup). The gravy was thin of course, if you want you can add a thickener. (I realized too late that I only had one onion which I used to make sausages, so I put no onion in the gravy.) What was so great about these sausages was not only the taste but the dense, meaty texture. Two sausages per person with some veggies on the side (sausages had enough starch for me, so no potatoes) were quite filling. I had so much fun with this recipe, and was really pleased with the outcome, loved the texture and taste. Will most certainly be making these again, possibly with a cheese that more closely matches the ones specified. My best compliments for this super recipe! Thanks SO much Marie!