Prep 15 mins
Cook 25 mins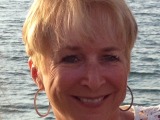 This recipe is a favorite from my ex's Grandmother. Rich, but very, very good!
Directions
Bring all ingredients except flour, butter and parmesan cheese to a boil. Remove from heat. Add flour and butter to the mixture and stir to thicken. If not the right consistency, add more flour and butter and stir to blend. Pour into a casserole dish and sprinkle with Parmesan (to taste). bake for 20 to 25 minutes in a preheated 350 degree oven.
Reviews
Most Helpful
Wow, was this good. We really enjoyed this unique recipe. I used parmigano regganno quite liberally mixing it into the cream sauce and also for garnishing. What a taste experience, because I added so much cheese it wasn't very runny, but that was okay with us, we loved it. Thank you for sharing a recipe that will go into my best of 2011 cookbook.
I loved this! Absolutely loved the white pepper in this....I have to admit I probably overspilt on this ingredient. I didn't add the parm, because I did add it to another creamed corn recipe and didn't care for it. Hopefully I'll get a decent pic tomorrow during the daytime....no luck tonight when it was dark with the cream in the corn! Loved this...it is replacing my recipe for baked creamed corn in my recipe book! Made for PAC Spring 2010.

This came together very quickly & made for a nice tasting corn dish & since I did have a block of parmesan cheese (NOT the stuff in the green can) I used that & am trying to ween my other half away from the green container! I also used but 1 teaspoon of salt & that was plenty for us! [Made & reviewed in New Kids on the Block tag]