Bev I Am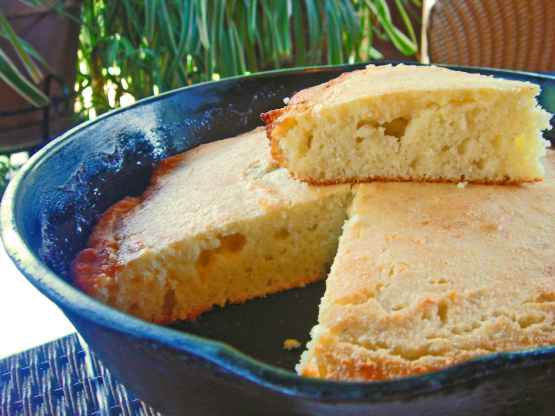 This cornbread recipe is straight from my Grandmothers restaurant. My grandparents owned and operated a small family-style restaurant in the 50's in Northwest Indiana.

I'm sure this was a popular item on Gladys' menu! This would be a great side to chili, ham steak or fried fish! I melted the butter in an iron skillet in the oven while preheating, used white corn meal (all on hand) and added an extra tablespoon of sugar. Wonderful texture and a great cornbread for anyone likes their cornbread without sweetness. Thank you, Melody Ashcraft!
Mix together thoroughly.
Pour into either an 8x8-inch pan, or you can use a greased 10-inch cast iron skillet like I do. This works really great.
Bake at 400°F for 20 to 25 minutes or until corn bread is done.
Serve hot and enjoy.