Glühwein (Non-Alcoholic Version)
gailanng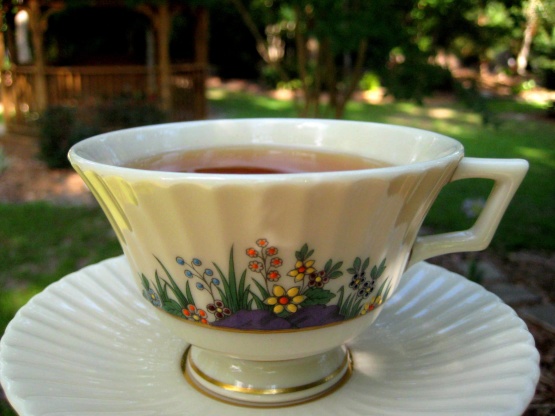 This is a non-alcoholic version of German Gluhwein that most German families traditionally serve at Christimastime.

This is so good, what a great flavor blend. I reduced the amount to 2 servings and ended up very happily drinking both because all DH wanted was coffee. This is so warning and pleasant that it just makes you want to put tour feet up and enjoy every last drop....and maybe purr a little.
Slowly heat the apple juice and tea in a pan.
Squeeze the juice from the lemon and orange, keeping the peels.
Add the lemon and orange juices, sugar, peels, and spices to the pan and heat without boiling (about 15-20 minutes).
Carefully strain the mixture through a sieve and serve.