Gingery Maple Glazed Chicken
Prep 30 mins
Cook 1 hr 15 mins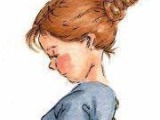 I can't remember where I got this recipe, but it sure is good!
Directions
Heat oven to 325*F.
Dredge chicken in flour.
Brown on all sides in hot oil.
Place in a 13X9 inch pan.
Whisk together remaining ingredients.
Pour over chicken.
Bake uncovered for 1 hour 15 minutes, turning every 15 minutes until tender.
Reviews
Most Helpful
This was fabulous I really enjoyed the simplicity of the recipe as well as the flavours that explode in your mouth. DH really enjoyed them as well though next time I think I might add some chilli in the recipe. Fantastic! Worth a try.

I will refrain from giving this stars as I had a major problem with the recipe. I used skin-on drumsticks and they cooked beautifully and the sauce thickened nicely. I should have thought ahead and realized that the skin wouldn't crisp up. I don't enjoy eating the skin on chicken unless it is crispy, and by removing the skin I removed almost all of the glaze, and hence the flavour. Next time I will definitely use a skinless cut of chicken.
Loved it! I had to substitute a few ingredients and omitted the sherry but this is an amazing glaze. I used boneless skinless chicken thighs and it came out perfect! It was great served with Jasmine rice.