Gingery Maple Glazed Chicken
JustJanS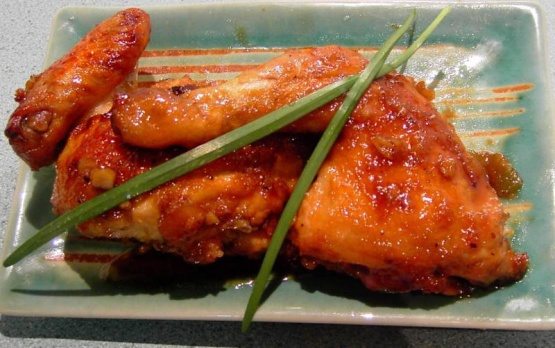 I can't remember where I got this recipe, but it sure is good!

This was fabulous I really enjoyed the simplicity of the recipe as well as the flavours that explode in your mouth. DH really enjoyed them as well though next time I think I might add some chilli in the recipe. Fantastic! Worth a try.
Heat oven to 325*F.
Dredge chicken in flour.
Brown on all sides in hot oil.
Place in a 13X9 inch pan.
Whisk together remaining ingredients.
Pour over chicken.
Bake uncovered for 1 hour 15 minutes, turning every 15 minutes until tender.